Café Clicker
How to Play:
The game is just a basic clicker about coffee where each coffee equals 1$.
You can buy 3 types of things:
People
Coffee Machines
Buildings
People work by clicking a set number of times per second.
Coffee Machines decide how many coffees are made each click.
Buildings define how many people you can own.
P.S.: I highly recommend you play it in full screen mode to be able to see the smaller fonts properly.
Terminology:
p = people
mx_p = max people you can have
cpc = coffees per click
cps = clicks per second
Purpose:
I know this game isn't very fun or even very pretty and that's because it was made with the intention of familiarizing myself with Godot not to be a triple A quality game.
Install instructions
Linux and Windows:
Just run the executable.
Mac:
Idk, I have never used a mac. I just uploaded what godot built.
Comments
Log in with itch.io to leave a comment.
Well executed :) There's something about a clicking game, and watching all those cups fall.
nice game. I completed it lol.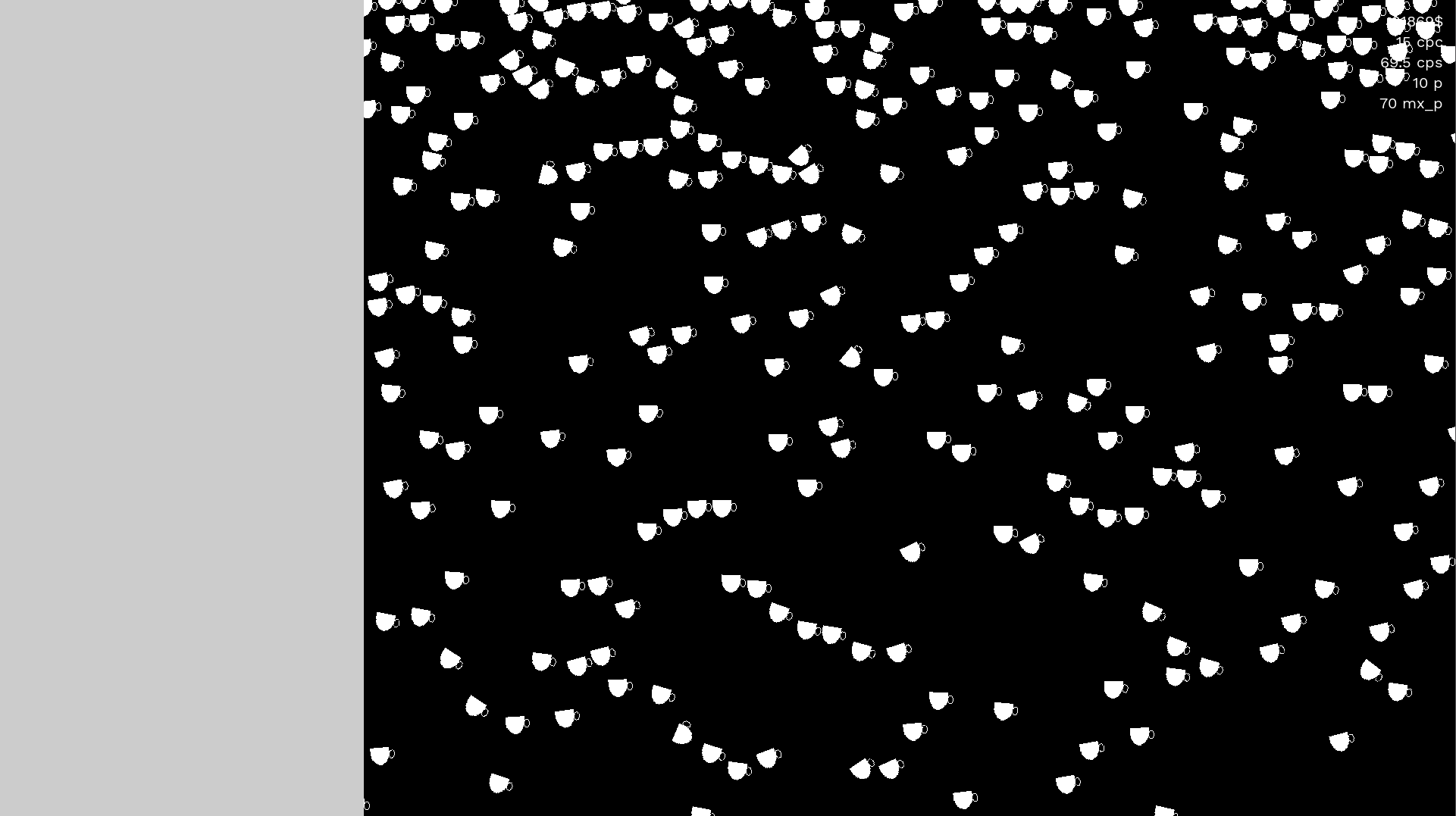 Just out of curiosity, how long did it take you?